Do you want to be successful in your e-Learning venture? Do you want to establish yourself and take root in the business? Then this is the article for you. There are a lot of e-Learning offerings and packages available online, but there aren't a lot of high-quality, success-oriented ones. It's time to connect with the right ecosystem, to be introduced to
Wisdmlabs
' high-quality WordPress solutions for your e-Learning business.
Wisdmlabs provides high-quality plugin solutions for
LearnDash
LMS and WordPress systems, all to establish a successful e-Learning business.
Enough talk, let me introduce you to…
Some of our Top-Notch Offerings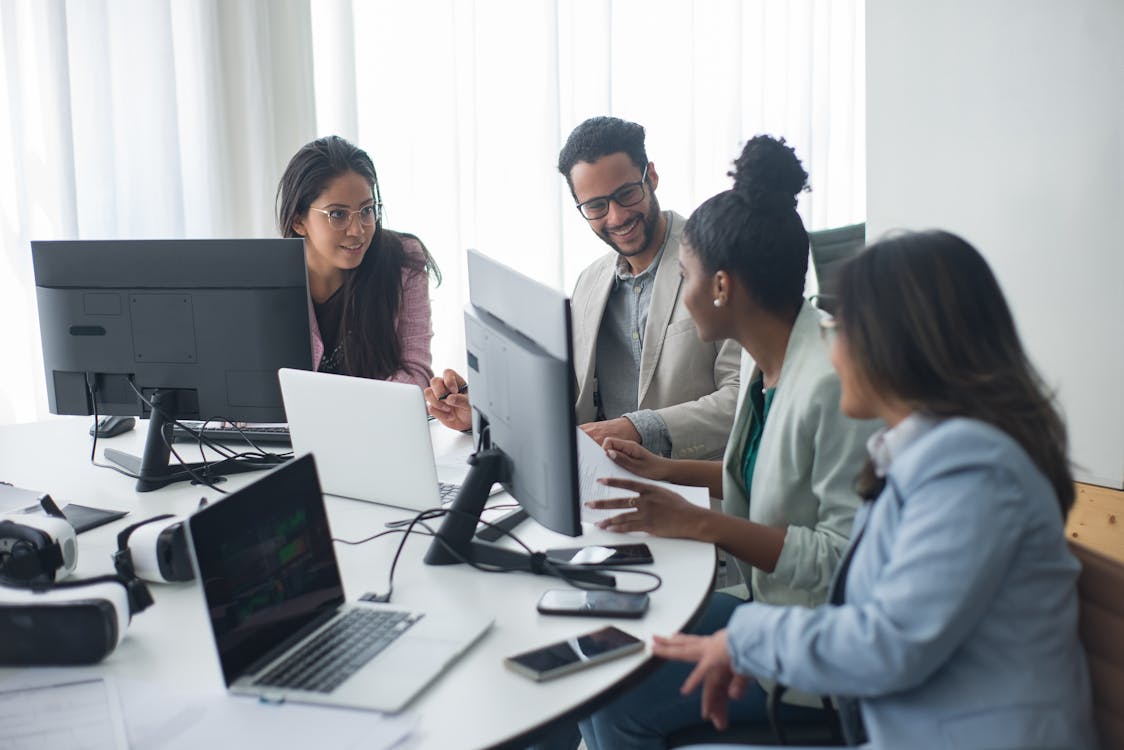 We have created an ecosystem with a wide range of products and services that will forever alter the height of your e-Learning business and experience. We have you covered if you want to succeed in the e-Learning industry, boost your
woo-commerce
business, or transform your
WordPress
website. Listed below are some of the products, services, and offerings that have piqued the interest of many of our clients.
WISDM eLumine: Best LearnDash Theme For Your Website
WisdmLabs' LearnDash experts created the best Theme For LearnDash named
eLumine
. With eLumine, you can now provide your students with an unparalleled learning experience. You don't have to deal with time-consuming page builders or uninteresting WordPress themes. With this high-quality eLumine theme, you will be able to create an unrivaled learning experience.
Instructor Role for LearnDash: Create a Course Marketplace
This plugin lets you add multiple instructors that will help you create courses, track student progress, and build a thriving course marketplace with the LearnDash
Instructor Role Plugin
.
The WISDM Instructor Role for LearnDash allows you to onboard Course Instructors who can create, manage, and sell courses without sharing administrative privileges.
Each course sold on your platform will allow your instructors to earn commissions. You will avoid the hassle of managing the entire site by delegating the student management responsibilities to them.
WISDM Group Registration for LearnDash
This plugin
allows teachers and administrators to purchase multiple course licenses in groups.
You can use this plugin to assign a group leader, delegate student management, and view learner progress. Teachers, company directors, or bulk buyers can also buy multiple spots at the same time in a single LearnDash course. By so doing, it will save you the time and effort of registering each learner and re-entering your purchase information.
WISDM Ratings, Reviews, and Feedback Plugin for LearnDash
WisdmLabs'
Ratings, Reviews, and Feedback extension
for LearnDash adds a comprehensive rating, review, and feedback system to all of your LearnDash courses. You can set up a system for Ratings, Reviews, and Feedback for all of your courses using this plugin. Have complete control over the display of ratings and reviews, create custom templates, and use student feedback to improve your courses.
WISDM Quiz Reporting Extension for LearnDash
A LearnDash quiz reporting extension exports quiz results, allowing LMS website owners to analyze quiz responses.
The WisdmLab
Quiz Reporting plugin
allows you to generate reports for the quizzes you administer. You can export reports for all students and all quizzes, per-student on a per-quiz basis, or all students on a per-quiz basis. At the front end, the Group Leader can also view the quiz reports of the students enrolled in their group.
WISDM Content Cloner for LearnDash
You will have no trouble making copies of your course contents. This plugin lets you duplicate your entire course hierarchy
(course,
lesson, topics) allowing you to add it to your LearnDash LMS.
The WisdmLabs Content Cloner plugin duplicates the LearnDash installation as you want into many copies. Making course copies is a piece of cake with the WisdmLabs
Content Cloner extension
for LearnDash.
WISDM LearnDash Essential Add-Ons Pack
This plugin pack will allow you to enhance LearnDash with LEAP, which stands for
LearnDash Essential Add-Ons Pack
. This is a collection of five useful add-ons for improving student and instructor management on your eLearning platform. LearnDash is fantastic. However, there are times when you need that extra edge to stand out. LEAP is for you if you are determined to make eLearning perfect for your learners.
We have so much more products within our platform to help you out in any area of your e-Learning businesses
You may be saying, …but I don't use LearnDash, I use a different LMS for my e-Learning business. Don't worry, we got you covered, that's why you need to know about…
The WisdmLabs Migration Services
Our procedure is straightforward, with five steps that include…
1. Discovering
To begin, we delve into the meat of your requirements to develop an optimal migration strategy for your LMS.
2. Installing Plugins
Second, we install and configure LearnDash, as well as any additional supporting plugins and the payment gateway of your choice.
3. Data Migration
Following that, we import your courses, quizzes, active subscribers, and other metadata into your LearnDash.
4. Testing & Delivery
Following that, our diligent quality assurance team probes and inspects our solution to ensure flawless results.
5. Support
Finally, we stay with you for an entire month to ensure you have all the assistance you require with your new LMS.
We have more than enough products, services, and offerings on our platform to help you create a quality e-Learning platform on LearnDash. We highly recommend that you start your LearnDash e-Learning business with us. Our products, services, and offerings are all available for you to kickstart your e-Learning business.
To sum it all up, the e-Learning world is vast, and selecting the wrong LMS will cause dozens of new problems. WisdmLabs is currently active in the
WordPress
,
Woo-commerce
, and
LearnDash
spaces, offering solutions for starting and running a successful e-Learning business from the ground up.
And to top it all off
WisdmLabs
has been selected among the Top
WordPress Development Companies
by DesignRush.
You don't have to navigate treacherous waters to establish your e-Learning business. By utilizing
WisdmLabs solutions
, you can avoid all of the difficulties.
Share:
Please note, some of the links in this blog post might be affiliate links. This means if you go on to purchase a product using such a link, we receive a small commission (at no additional cost to you). This helps us support the blog and produce free content. We only recommend products we work with or love. Thank you for your support!