The Evolution of Learning Management Systems
Learning Management Systems
(LMS)
have been around for nearly a century and have evolved greatly. This first LMS was much like a typewriter with a window that could administer questions and another window to enter answers. Nowadays Learning Management Systems are much more advanced. Today, a Learning Management System will allow you to learn on the go, while at work, or virtually anywhere else. It should also allow for unlimited amounts of engaging and fun learning.
Using an Existing LMS vs Self-hosted
A dilemma many companies face today is if they should build their own LMS or partner with an existing LMS provider. There are many things to think about when deciding which avenue is best for you and your business here are a few pros of each option. Choosing an LMS can be a difficult task, especially if this isn't something you have done before.
Check out this article for a step-by-step guide.
Some items you might want your LMS to be capable of might include, instructor-led and self-paced courses, customization and personalization, user experience and design, single sign-on/security, and content creation. Existing LMS software can offer some of these features however, the customization can at times be difficult to achieve. Corporate and academic learning have a lot in common such as, remote access to courses, self-paced learning, content creation, and automated learning methods. There are, however, several differences as well. For instance, the timeline for academic learning is focused on years, semesters, and quarters while corporate learning is designed for specific skill-sets. Corporate training also requires more frequent updates than academic learning. Another difference is with academic learning users will be expected to receive a grade after completion of their courses while corporate learning users will expect to receive a certificate of completion proving that they understand the concept.
Reduces Cost

Quicker Turnaround Time

Lesser risk of technical challenges

Less maintenance
Limited Customization

No Brand Integration

May require coding knowledge

Less Creative Control
When it comes to existing cloud-based learning management software you have several choices. We will outline a few here.
TalentLMS was created by the learning tech vendor Epignosis. TalentLMS promises to be fully customizable to fit your business needs. One of its most popular features is the video conferencing option. TalentLMS offers a simple setup and fast configuration. Pricing varies by team size. Some of the features of this LMS that make it a great option for corporate learning is that it provides file management, video conferencing support, certifications, user types and it has a course store for commonly used pre-made courses which will save companies time by eliminating the need to build courses from scratch. One of the features that can set TalentLMS apart is that it takes security very seriously and gives the ability to require strong passwords, secure communication channels, and the ability to add watermarks to videos and documents.
Google Classroom was created by Google and like other LMS tools, it allows you to keep all your materials in one place. It's user-friendly, build for collaboration, and easily accessible. Google Classroom allows users to switch from students to assignments to class quickly. This solution also allows Teachers to track student progress with the grade book feature. Google Classroom has recently released upcoming features such as scheduling assignments to multiple classes, measuring student engagement with classroom tools, and the ability to scan student submissions for potential plagiarism. Google Classroom offers free and paid versions. Google Classroom is geared more towards academic learning and offers teachers the ability to easily share assignments, grade assignments, have a video call with students, use breakout rooms, and even have the ability to randomly select a student. One of the nice features of Google Classroom is that there are quite a few apps that you can integrate with it.
SAP Litmos LMS is another cloud-based LMS. This option offers an API for developers to connect SAP Litmos LMS to their own ecosystem. This option also offers L&D managers the option to upload content directly to the LMS as well as create their own courses. Pricing starts at $4 per user per month for up to 500 active learners. Litmos offers features such as scalability and flexibility, access to courses from anywhere, anytime, rapid implementation as well as gamification, and leaderboard. A feature that sets Litmos apart from some other LMS options is that it can quickly integrate with other systems using the API or any of their 50+ prebuilt connections.
Adobe Captivate Prime LMS is described as a

"next-gen

Learning Management System

(LMS)

that delivers personalized learning experiences across multiple devices. A few of the popular features of Adobe Captivate Prime LMS are, personalization, content recommendations, compliance training, and gamification. Pricing starts at $4/month per registered user. Adobe Captivate Prime comes with a ton of nice to have features including, team view, compliance dashboard, comprehensive tracking, AI-powered course recommendations. One feature with this option that isn't common with other LMS is that you can take attendance just by having your team scan a QR code. This is a great LMS option for corporations due to the seemingly endless amount of features available.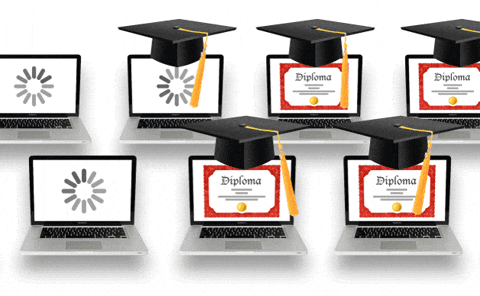 Now, let's take a look at the potential pros and cons of a self-hosted LMS.
Self-Hosted Pros
100% Administrative Control.

More Customization Options.

Enhanced Security.
Self-Hosted Cons
No External Assistance When Things Don't Work As Intended.

More Extensive Technology Skills Required.

Reliable Web Connections Required.
What are some options if you decide to create your own LMS? Let's take a look!
WordPress + LearnDash – LearnDash is a plugin for your WordPress website. It allows you to create courses for your own company and you can also sell courses through LearnDash. This option allows you to create courses, lessons, sections, and topics. Pricing starts at $159/month for one site license. Some of the features of this option are badges and certificates, discussion forums, leaderboards, and course assignments which require learners to complete assignments before moving on to additional content. Another really nice feature here is the Gradebook which integrates with LearnDash quizzes and assignments. To learn more about creating an LMS with WordPress, check out this article

.
Moodle was developed to allow educators, administrators, and learners with a single, secure and integrated system to create personalized learning environments. Moodle allows you to download their software onto your web server. The nice thing about Moodle is that it is a free, open-source option that comes with a ton of really awesome features such as, heat-map of errors, essay plagiarism support, activity completion report, and high interoperability which allows you to create your own plugins to use with Moodle. This means that anyone can adopt, modify or extend Moodle without any licensing fees. Moodle also has user forums on its website to assist with more technical issues.
Open edX offers two different types of services.

Self Managed

which is free and open-source. If you choose this option and make changes to the source code, you must share these changes. Fully Managed is the other option, when using this option you will select one of the Open edX partners to help you get started and to host your LMS. All the Open edX partners provide a 30-day free trial. Some noteworthy features of this option include allowing learners to share their progress by linking social media accounts, wiki pages, personal learning space for learners to add notes, bookmark courses, randomized assessments, and courses can be exported and imported to create course templates.
Canvas LMS is a web-based Learning Management Software primarily used by learning institutions, educators, and students to manage online course materials. Canvas LMS has a great number of comprehensive features all available within a single platform. Canvas LMS has been touted as one of the best LMS options, especially for blended learning. Some of the great features of this option include Portfolium, an e-portfolio that allows students learning to be curated and mapped out. Canvas also offers comprehensive no-limit integrations and is scalable based on your needs. MasteryConnect is an innovative assessment tool that helps gather and organize timely information. This tool can also be used to collaborate with professional learning communities and align learning initiatives for your company.
Chamilo is a Libre/Open Source e-learning management system

(LMS)

focused on ease of use and speed. Chamilo LMS offers many of the features that you would expect from an LMS including SCORM and xAPI support, complex exams configurations, certificates generation, skills management, courses catalog, and courses shopping cart. A unique feature of Chamilo LMS is that it is also a Talent Management system in addition to an LMS. This makes it convenient for HR departments to have these two features combined and available in one place.
Conclusion
Open source can be a really great alternative to traditional LMS systems because it is highly customizable and secure. One reason why I would choose this option is that you don't have to wait for the LMS vendor to implement a feature that you are interested in. With Open Source you can prioritize development activities and keep the platform running in alignment with your business targets. The drawback, however with this is that you must have the technical expertise in-house.
Share:
Please note, some of the links in this blog post might be affiliate links. This means if you go on to purchase a product using such a link, we receive a small commission (at no additional cost to you). This helps us support the blog and produce free content. We only recommend products we work with or love. Thank you for your support!